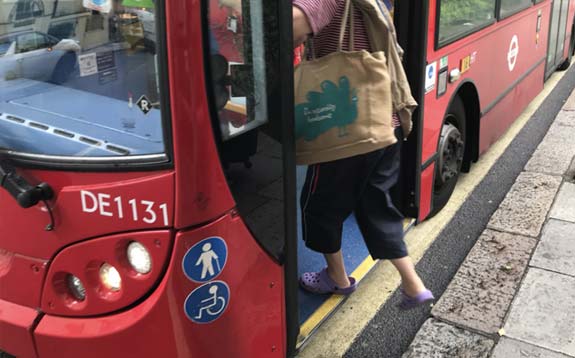 ETHNOGRAPHY
RESEARCH
Shadowing a partially sighted person and a support worker helped to empathise with the challenges faced when travelling.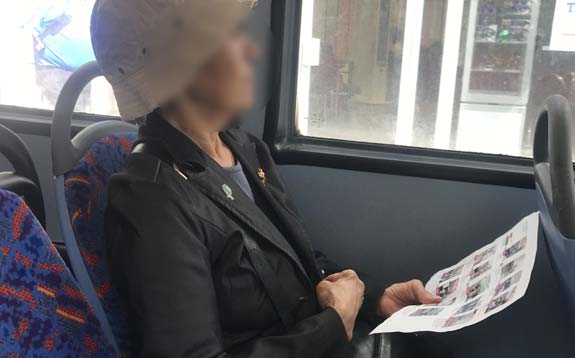 FIELD TESTS
RESEARCH
Testing out a low fidelity idea with a relatively independent elderly person whilst travelling.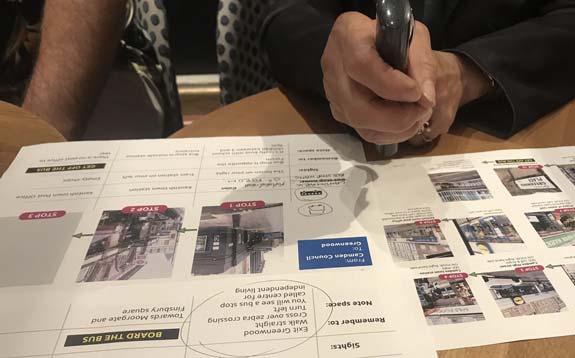 RESEARCH
One-on-one and group interviews surfaced insights about daily lives and challenges.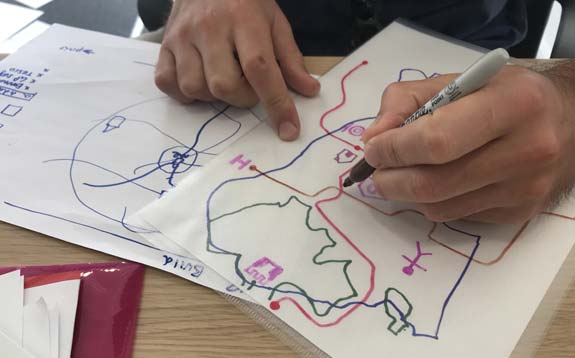 PAPER PROTOTYPING
LOW FIDELITY PROTOTYPES
To convey ideas in research sessions like co-design, without investing too much time, we used paper prototypes.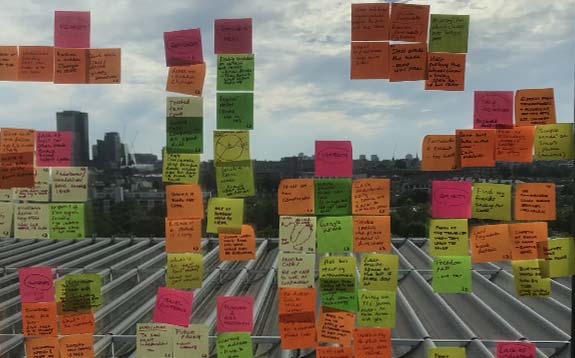 RESEARCH WALL
SYNTHESIS
Insights from research could be mapped, tracked and frameworks created for all to see on the research wall.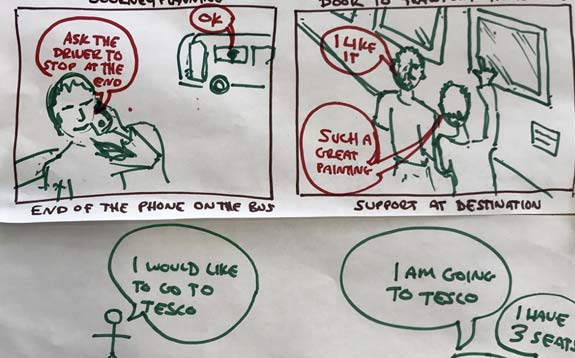 WORKSHOP STIMULI
Some ideas are too complex to prototype quickly. Storyboards help to get valuable insights from research participants.